Robot Rumble Rule Changes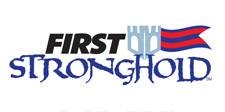 The following changes to the FIRST®Stronghold event procedures and Game play will be in effect for Robot Rumble:
3.1.4 Tower: Tower Strength = 8 for all qualification matches.
Tower Strength = 10 for playoff matches.

5.5.10 Defense Selection: The Low Bar will always be in Position 1. The remaining available DEFENSES will be: Cheval de Frise, Moat, Ramparts, Rock Wall, Rough Terrain. There are no DEFENSE categories; any four of the five will be present in Positions 2 to 5 of the OUTER WORKS. The Portcullis, Drawbridge and Sally Port will not be used at Robot Rumble.
During qualification matches, the DEFENSES in Positions 2 to 5 will be randomly selected and placed once per round of all teams playing. There will be no audience selection of DEFENSES.

During playoff matches, each ALLIANCE will select the defenses and their placement in Positions 2 to 5 of their own OUTER WORKS.
G21: A ROBOT contacting carpet in the opponent's SECRET PASSAGE may not contact opposing ROBOTS who are in contact with the carpet in the SECRET PASSAGE, regardless of who initiates the contact.
G38 Clarification: Driving over or getting stuck on a BOULDER while holding another BOULDER will not be a violation of G38.
G13 Exception: In AUTO, a ROBOT that has been fully within the opponent's COURTYARD (by CROSSING a DEFENSE, or as a "spy bot"), will not incur a FOUL for subsequently crossing the MIDLINE or contacting an opposing ROBOT. G13 and associated penalties are unmodified.
R5: +5 lb weight allowance (125 lb weight limit)
Minimal inspection – focus on safety. Teams must be able to demonstrate compliance with all rules if requested.
Everyone plays in playoffs! Our capacity is 24 teams and 24 are registered. We will have 8 alliances in playoffs.
5.4.1 Alliance selection: Standard FRC rules (1 → N) for first pick. Second pick is random draw, in N → 1 order.
If a BACKUP robot is needed during playoffs, one of the following will be assigned based on availability:



A Practice Robot brought to the event by a team, (and not already in use by another team), or
A second-round selection from another alliance who voluntarily wishes to play on two alliances (if there are multiple volunteers, we will randomly draw one from those with non-conflicting schedules; if both of that team's alliances win in quarterfinals, the backup team will be replaced by a random selection from the second-round teams that lost in quarterfinals)

Playoffs: Standard FIRST Stronghold playoff procedures
(quarterfinals, semifinals, finals; win 2 matches to advance)
Thank you to the organizers of the following off-season events for their creative and insightful rule changes!
IRI: Chief Delphi thread
with rationale: Chief Delphi thread
Chezy Champs: Chief Delphi thread
Battle Cry at WPI: https://www.wpi.edu/news/Events/BattleCry/rules.html
Alliance selection process & playoff schedule
Rumble in the Roads: Chief Delphi thread
Note: 2 new defenses! Chief Delphi thread
MidKnight Mayhem: Chief Delphi thread
Beantown Blitz: Chief Delphi thread
Rah Cha Cha Ruckus: http://ruckus.penfieldrobotics.com/ruckus-information/competition-rules/