2017 Webcast Archive is now available! Watch all the matches, Opening and Closing Ceremonies, Speakers and Awards!
Watch the action-packed 2017 Highlight Video!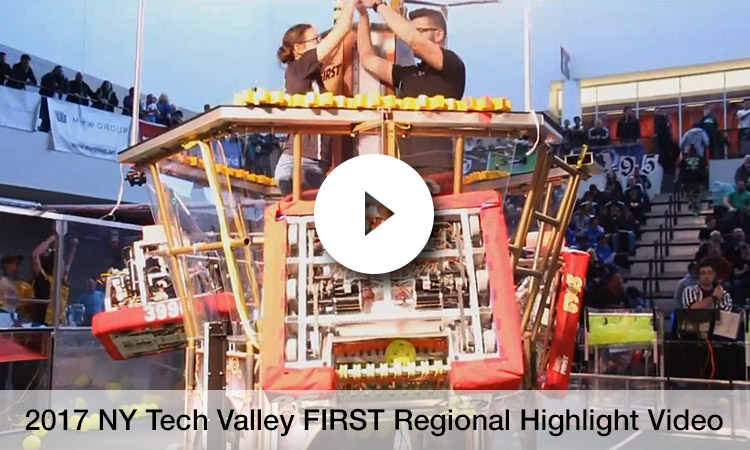 Read what Tech Valley Leaders are saying about FIRST!
The
FIRST
®
Robotics Competition (FRC) is the premier engineering challenge for high school students. Teams of students, working closely with teachers and volunteer mentors, have six weeks to conceptualize, design, build, program, modify and test a robot to participate in a competition that changes each year.
On March 16-18, 2017, New York's Tech Valley region will once again be home to premier a FRC event, located on the Rensselaer Polytechnic Institute campus in the state-of-the-art East Campus Athletic Village Arena (ECAV). 36 teams, including competitors from Québec, Turkey, India, Connecticut, New York and South Carolina will gather to compete in another exciting year of high-tech competition!
More about FIRST® and this event
This year's game challenge:
STEAMworksSM!
We can't do it without our
volunteers
and
sponsors
.
>
Complete event details